Mastgroup
Mastgroup is the result of the efforts of One Italian entrepreneur who strongly believes in the real estate business and who loves challenges. Thanks to Him, today Mastgroup is a successful international Group with a strong worldwide network of professionals (lawyers, architects, agencies, accountants, consultants etc.) expert in the Real Estate field.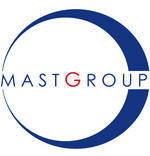 Our mission
Find new opportunities in order to conceive new and challenging projects; offer our Know-How and worldwide Networking through International Consulting & Brokering.
History
Our Group is the initiative of an Italian entrepreneur that during the last 20 years realized a good number of interesting projects in the Real Estate market, both in Italy and Czech Republic.

Czech Republic was a challenge since the beginning, when in 1990 the first company of the Group was founded in Prague and started operating in a very difficult and unknown environment.

During last 15 years the Group has increased in the Czech market not only in terms of operating companies and human resources employed, but also in terms of strategic know-how required to be still operative and successful on this market. In Prague, around Prague and Liberec the focus of our real estate projects was and is mainly residential, but for the future activities we do not exclude also commercial projects.

Mastgroup has been very active in Italy since 1986, mainly focused on the residential and commercial real estate market. Geographically, the areas of major activity are:

North Italy, Lombardy: Brescia (realized residential projects: via Musei, via palazzina, via S. Faustino, via Marsala, via Sicilia), Orzinuovi (future commercial centre), Garda Lake (Toscolano, Soiano, Salò, Tignale and Padenghe, new residential building completed November 2006), Lumezzane, Monte Campione mountain (turistic development, 1800 m), Milano (residential projects: via Bullona, viale Monza, zona fiera, via buschi);
Centre Italy, Tuscany: in the countryside between Siena and Firenze (Radicondoli and Pienza) have been restored some beautiful country houses (in italian "casali").

Last, but not least, we would like to mention that our presence reached also the USA, Miami, where we have realized, together with other investors, an innovative real estate project.